Traffic Ticket Lawyer In McAlester, OK
OK Traffic Ticket Defense, a Traffic Ticket Lawyer in McAlester, OK, provides professional legal representation for individuals in Oklahoma. From personal traffic violations to CDL traffic violations, they have the skill and knowledge necessary to provide you with the best possible outcome.
Fight Your Ticket, Don't Pay It
When you face a traffic violation, it is important to contact a professional to ensure that you do not find yourself in a compromising situation. The OK Traffic Ticket Defense team will help you navigate the legal process following your completion of their 3-step online submission process.
Avoid a stressful court date, minimize the financial impact of your recent traffic violation, and obtain the best possible outcome with the help of the professionals at OK Traffic Ticket Defense.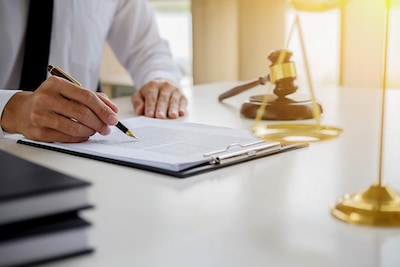 You can learn more about the services offered by this traffic ticket lawyer in McAlester, OK, below.
Traffic Ticket Lawyer

, McAlester, OK

CDL Violation Lawyer, McAlester, OK

Traffic Violation Lawyer, McAlester, OK

Commercial Driver's License Lawyer, McAlester, OK

Traffic Ticket Defense Lawyer, McAlester, OK

Speeding Ticket Lawyer, McAlester, OK