Haskell Traffic Ticket Lawyer
Did you get caught making a traffic violation and now you're stuck with a ticket that has a large fine attached to it? If so, no need to worry. You actually have a right to fight the charges of the ticket and not have to pay it. OK Traffic Ticket Defense can help you contest the charges and get them tossed out – maintaining your clean driving record and avoiding a huge spike in your car insurance premiums.
Whether you were caught running a red light, rolling a stop sign, or driving a little too fast, OK Traffic Ticket Defense can help get you out of it. With extensive experience fighting tickets, and winning, all throughout Oklahoma, the team at OK Traffic Ticket Defense is well prepared to help you out of your Haskell Traffic Ticket.
Fight the ticket, don't pay it!
Easy, Three-Step Process
Though you may think it will be easier and even less expensive to just pay the fine you were given, it will actually be an admission of guilt and could affect you for years to come. OK Traffic Ticket Defense makes it easier than ever to fight the ticket and get it tossed out. It just takes three steps: 
Tell Us About Your Ticket: Go online and fill out a short section explaining what happened when you were ticketed.
Take a Photo: Be sure to take a picture of the ticket and upload it to the section explaining what happened.
Sit Back and Relax: Once you submit your information, simply sit back and relax while we take control, we'll contact you regarding your case.
After we receive your information, we match you up with an experienced lawyer that has a great track record in the specific area where you received the violation. Once you're matched up you can feel free to contact your lawyer at any time for an update or to ask any questions – otherwise, just leave it to us!
Flat-Rate and Free Quote with OK Traffic Ticket Defense
One of the main reasons people don't fight their traffic tickets is because they think it will be more expensive to pay a lawyer to contest the charges rather than just paying the fine. This is just simply not the case. At OK Traffic Ticket Defense, we promise you a flat rate that includes all attorney fees, which start as low as $150 and there are never any hidden charges. In addition to fighting the ticket, you will avoid a huge jump in your insurance premiums. If you're still hesitant, give us a call and we'll give you a free quote!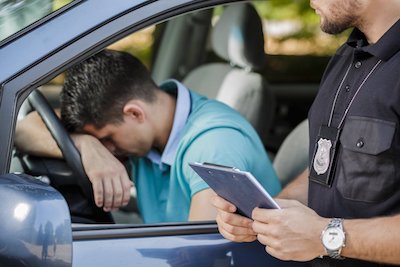 Experienced Traffic Ticket Lawyers in Haskell
Our Haskell traffic ticket lawyers have years of experience working on cases like yours, so you can trust that your case is in capable hands. We use our knowledge and expertise to provide the best defense for each client we represent.
Additionally, we take the time to explain all of your options and potential outcomes, so you can make an informed decision on how to proceed with your case. We will work hard to develop a strategy that best suits your individual needs, while also striving for the greatest dismissal or reduction of charges possible.
OK Traffic Ticket Defense, Your Haskell Traffic Ticket Lawyer
No matter what kind of violation you were caught committing, we offer a multitude of services that can help you keep your record clean. Unsafe lane changes, failure to signal, excessive speeding, operating a motor vehicle without a license, etc. we can help!
Save time, money, and stress by fighting your Haskell Traffic Ticket, reach out to OK Traffic Ticket Defense today!